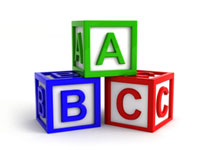 Family

R

a

i

n

b

o

w

Learning Center provides excellent child care that is of the highest quality. We have a safe, nurturing environment, a structured curriculum, and a "Kids Club".

Our mission is provide creative, educational child development programs that enhance the growth of our children, their families and also our child care staff. As educators, it is our goal to create programs that meet the individual needs of each child in our care.

We consistently work with parents and staff to create an environment that supports learning and developmental skills for all children who attend our facility.

Each staff member is selected not only because of their education and experience, but also because they truly enjoy working with children. This allows us to provide the best learning environment for your child's needs. Our staff is certified in early childhood education, trained in First-Aid, and certified in CPR. They also have appropriate medical training and are provided with ongoing training in childhood development each year.


Safety is our number one priority. No Walk-Ins are allowed at our facility to ensure the safety of the children. We work by appointment only. Our classrooms, as well as all other areas inside and outside of our facility, are equipped with Security Cameras and all classrooms have observation doors. All employees wear ID badges at all times, as well as distinctive uniforms. Your child will only be released to individuals authorized by you.

We have a computer classroom at our facility. Computers help your child gain better hand-eye coordination, typing, logic and problem solving skills that are developed through the child-appropriate software provided for your child's learning capabilities.

As a parent, you can feel safe knowing that all of our computers are monitored with up-to-date software and have the security features in order to give your child a positive learning experience. This is why internet is not provided. The restriction of internet access as well as parent filters allow us to control what content is exposed while your child is learning.

That's right, we operate all year around! Unlike most other day-care centers, we understand that, as a working parent, it is important to know that your child will be taken care of no matter how demanding your schedule is. This is why we operate all year round, never closing for vacation, so that you never have to bear the burden of finding alternative means of child care.